A bit of a play on the famous Motorhead tour of the 80's 'No Sleep til Hammersmith', but nevertheless, here we are, heading up to North Wales on the last leg of our Serenity around the UK summer tour.
Having kicked the tour off in grand style with our Bandtastic fundraising event in Truro (which raised over £14,000 for Cornwall Search and Rescue Team and Carrick MIND - with rumours of more support to come), the next day saw the tour start in earnest at the Alverton Hotel in Truro, hosted by our Head of Life Planning - Jeremy Squibb.  
Heading east, the next stop was our event in the capital - Leicester Square to be precise, hosted by Serenity founder Tina Weeks, overlooking stunning views of almost every major London landmark.
Up the east coast to Lincoln, returning to the Cathedral grounds, and brilliantly coordinated by Clive Thompson who pioneered these events for us in 2016.
Now we are heading west, over the border, and back into the land of the Celts to Portmeirion, where Ian Kemp will introduce the Serenity road crew to his clients.
So why did we do this, and what went on?
We believe in bringing ongoing value to our clients, to support them, to bring them insights (who can forget the rational investor talks from our good friends at Dimensional, the success of Lincoln City FC, or the Bucket of Crabs analogy from our own speakers), and to encourage them to share their own stories (from the Jewish Grandpa covering the table with £5 notes to see if they could afford to eat, to hearing how Serenity helped Nel find her purpose in life after her husband took his life four years ago).
From cookies and coffee to canapes and prosecco, the tour has been a wonderfully enjoyable experience for all. Although we did not quite live up to Lemmy and friends from Motorhead, we did have our own live guitarist in the form of our administrator Akira Roberts.
No bottles of Smirnoff or  Jack Daniels, just plenty of great company, some insights, support and a great response. What's more, both us and our clients enjoyed it. See the video HERE.
You see, our relationship is with our clients, not just their money. Throughout the years and throughout their lives we see every emotion wash through them. Happiness, sorrow, anger, frustration, optimism and confusion. We've seen children  born, loved ones die, marriage, divorce, redundancy, new jobs, retirement, first jobs, you name it, we have supported our clients through it.
We are privileged to share these experiences with our clients, and to help make their journey through life as enjoyable as ours has been around the UK, and for that, we say thank you to all of them for enriching our lives. 
{
Ongoing coaching and support to keep you on track
http://www.serenityfp.com/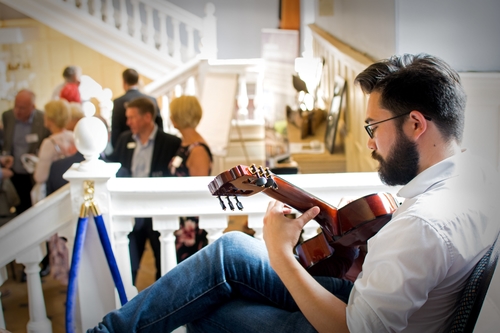 unknown

x

500
More posts by Jeremy Squibb
Recent posts from Serenity Financial Planning